We are happy to announce that our annual show will be held this year on April 22, 2023 (10am – 5pm) and April 23, 2023 (10am – 2pm).  Please note the show times have changed since our last show in 2019. Admission is free, but donations are greatly appreciated.
There will be a garage sale at the show which will provides a great opportunity for new carvers to pick up used carving tools and supplies.  
We will also be holding a 50/50 raffle this year.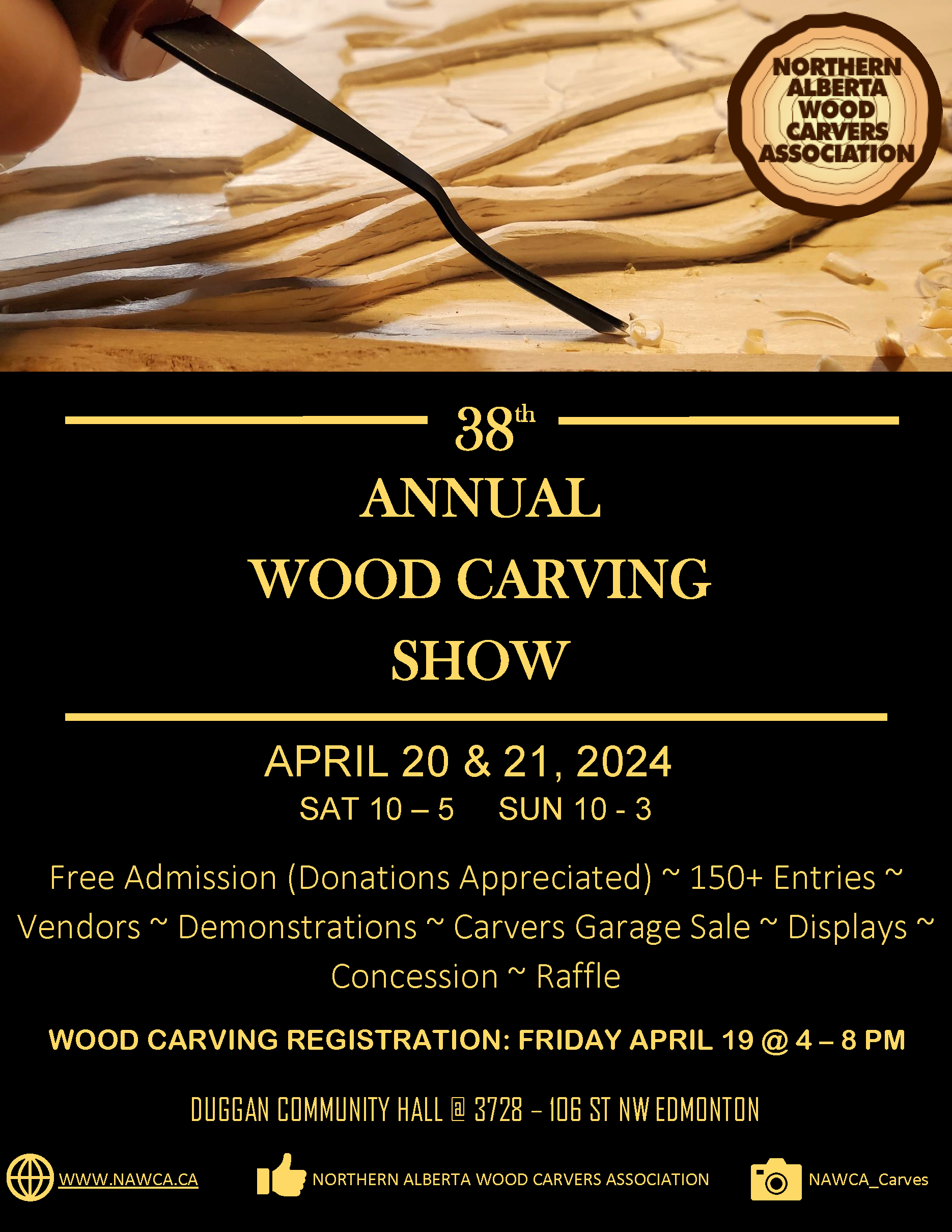 The Registration form for the 2023 Annual Show, and the Show Rules, can be downloaded here:
Thank you to our sponsors!