Canada Turns 150 in 2017
The 4th and final quilt was put together in August.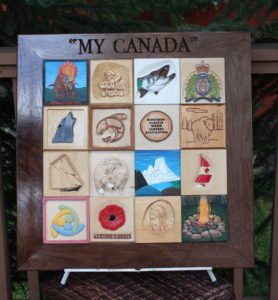 3 of the wooden quilts were on display at the Alberta Legislature and the Edmonton International Airport this summer.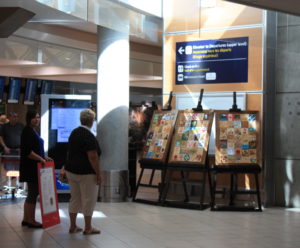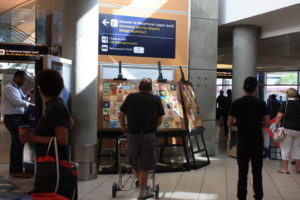 NAIT News visited the carving club during one of their weekly meetings earlier this year and produced this video.
The first completed quilt is now on display at the Lee Valley Store in Edmonton. If you visit the store look at the wall behind the check-out counter.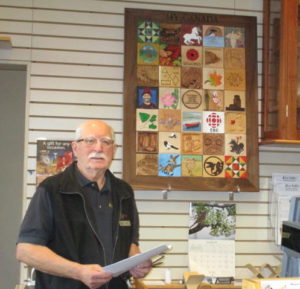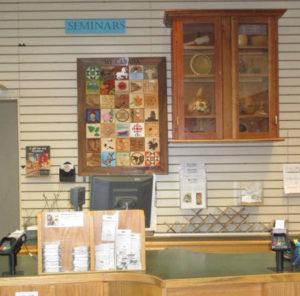 To celebrate Canada's 150th Birthday in 2017, NAWCA has endeavoured to undertake an exciting group project.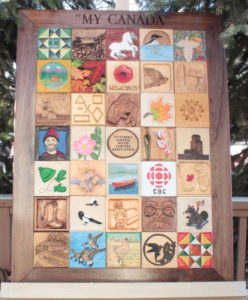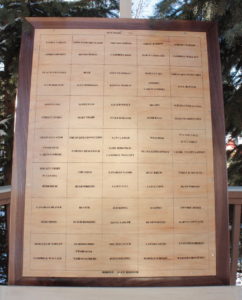 The hope is to complete 4 wooden quilts by the end of April 2017. The quilts are made up of 5" x 5" bass wood tiles. Each quilt will contain 35 tiles.
The theme of the quilts will be "My Canada" and each tile will be hand carved by a member of NAWCA. The quilts will showcase the talents and creativity of the carvers. It is open to all members of the club, young & old, novice to expert.
If you would like to join this project or have any questions please contact:
Gary Sedgwick – gary.sedgwick@ualberta.ca
Cam Wallace – campbellwallace@shaw.ca
Bonnie Budge – bonnbud@telus.net
The bass wood for the project was generously donated by Gary Chanin of W. G. Chanin Hardwoods.
Stay tuned as completed tiles and quilts will be showcased on this web page.